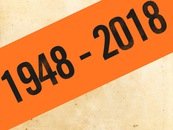 Manchester Jewish Soccer League
Formed 1948 - Affiliated to Maccabi GB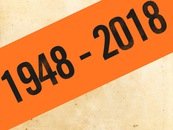 Executive Committee

Chairman
Paul Rose
Paul has been on the Exec for 24 years, initially Registrations Secretary then League Secretary and Joint Vice Chairman and Life Vice President. 3rd year as MJSL Chairman, Council Member for 16 years at Manchester FA chairing Disciplinary Hearings, holding a Gold Award. Respect Ambassador and Charter Standard Rep for MJSL. League development and longevity a priority, introduced new website and tweeting... motto would be - why say things in a few words when you have chapter and verse at your fingertips! Oh and played for 25 years as well when not injured...April 2014-16 MCFA Director.

Joint Vice Chairman & Honorary Fixtures Secretary
Brian Myer
Brian has served 52 years now and performs a dual role with Fixtures a priority and recent Vice Chairmanship leading the MJSL. Having seen the good, the bad and the ugly in the MJSL as well as performing many of the Committee roles, now retired as well as a Life Vice President, holder of MFA Gold Award, gets more time to see his beloved Southport play. In his 5th decade on the committee, with 4 Chairman stints to his credit and has played, managed and refereed in his time so what's a few fixtures to arrange ??

Joint Vice Chairman & Trophy Manager
Gary Louis
Gary started as Fixtures Secretary 25 years ago but finally relinquished the unforgiving task some 13 years back. He knows everything there is to know about trophies and medals so you will get to know him more typically around March/April time ! Joint Vice Chairman and a Life Vice President now, Gary played for 30+ years in the MJSL as well as being a very successful Club Secretary and Manager, holder of MFA Gold Award.

League Secretary
Russell Bernstein
Russell joined the MJSL in 2017 but is definitely no stranger, the elder playing fraternity will remember him as prolific goalscorer and managing JLB Spartak in the 70/80s, a true community man with community spirit who filled the League Secretary role vacated by Paul Rose. Watch this space closely as Mr Bernstein will definitely to continue to make his mark!

Honorary Treasurer
Stuart Kay
Elected at 2014-15 AGM as Treasurer, stepped into the breach as Dave Basger hung up his financial boots after 11 years. "Sam" as sometimes called has definitely got to grips with the inner sanctum of the MJSL purse strings. No more cheques if we can help it as Stuart has brought in no nonsense payment terms with a wealth of footballing knowledge and experience.
Registrations & Results Secretary and Rep Team Co-Manager
Andrew Hatton
Andy was co-opted 5 seasons ago to provide essential IT skills as well as be the recipient of all incoming scores. Since then has become Registration Secretary, some might say poacher turned game keeper! Recently installed at Old Trafford after the club clearly identified his MJSL skill set. Nowadays, website and Whole Game management is easier, and previously joint leadership of the Rep Team, so Mr H knows what its like on the street...
Honorary Referees Secretary
Daniel Feldman
In 2014-15, Dan hit the ground running following in the footsteps of many a Feldman. Uncle Stan a Life Vice-President with dad Mel a previous Registration/Ref Secretary. Daniel's no nonsense approach will continue to provide officials that are in the majority of cases, developing as well as extolling the virtues of Respect and the Sin Bin initiative. Experienced a playing career ending broken ankle in first season on the Committee but his refereeing exploits continue as well as men in black appointments with an eye of National Trophy officials management. Now a manager of one of our teams...

National Comp & Rep Team Co-Manager
Ian Selwyn
After a successful 6 seasons on the Exec, our Yorkshireman over the county line will continue to be a great asset and add value to the MJSL. Ian will be in direct communication with Maccabi GB in London and all northern teams in the Peter Morrison Trophy. Added to the portfolio and more significantly over the last 4 years, has been the MJSL Representative Team which has taken many hours of effort and commitment to achieve a National Quarter Finalist place a few seasons ago. In recent years the success achieved by Leeds Maccabi was as a result of Ian's commitment to the MJSL cause.

League Welfare Officer
Mark Mann
A first ever MJSL Player Rep on the League Management Committee, Mark is the League Welfare Officer also and provides that important communication channel for the playing community, initially a two season tenure with a view to joining the LMC in a permanent role and allow succession planning to follow in the Rep role. League Welfare Officer, always interesting and challenging position for all !

Life Vice President
Tony Sheldon
Uncle Tony has been part of the MJSL journey for SIXTY YEARS PLUS so he has seen everything! Occupied many of the roles including various tenures as Chairman, his knowledge and experience almost surprisingly are invaluable in times of need. Internet and emails have yet to reach his part of the galaxy and some of us still wonder how the MJSL survived back in the day! Honorary Life Vice President and holder of MFA Gold Award, Tony always has an eye for the ladies but not necessarily an email! Recently 80 years young...

Life Vice President
David Adams
David has been with the Exec for over 50 years, just after Brian got his wings. A referee for many years with a huge interest in the fledgling Junior leagues plus a County Gold Award holder. Dave has embraced technology more than Tony, except it just doesn't work he tells us! He loves his holidays and would definitely say his tan is always the best!
Minute Taker
David Nadler
Naddy is a stalwart of the MJSL, played for many years with best days at JLB Spartak. Has spent various tenures on the committee including a stint as Reg Secretary. Meticulous in his role, Nad ensures all is in order.

Life Vice President
Stan Feldman
The Feldman family have long been associated with the MJSL through playing, refereeing and managing. Indeed our current premier Cup Final bears the name of Stan's brother Harold, Mel synonymous with MJSL Registrations, Steven, David and Daniel in later generations; Stan took the Rep squad over to Israel at the end of the 70s in an iconic tour, now spends part of the year abroad, very much retired, and everything the MJSL is about

Life Vice President
Eric Cohen
Ex Chairman through the MJSL's Golden Age of the 70/80s and refereed for many years. Eric was once dubbed Petrocelli as he never lost a case at County FA! Still an avid Man Utd supporter in his 80s, son Howard also played for many years and through Eric's tenure at the MJSL helm.

Life Vice President
Harry Sherman
Life Vice President
Jonny Davis
Jonny is nearing 30 years on the Exec and is a Life Vice President. Previously a Chairman and when we had Junior Leagues, he was at the helm steering that ship along. Now a more back seat role is taken given club pursuits at South Manchester Sports. Jonny both played and managed back when the Scouse moustache had not even been thought of yet....some people mellow with age.. Hmmmm

President
Mike Edelson
Mike has been our President forever and a day; has supported the league over many years whether in terms of acquiring either pitch venues, hospitality or sponsorship. Back in our early days Mr Edelson donned the Prestwich Casuals kit and later moved on to play for Oldham Athletic in 1960, after a short football career, business Mike came forward then became non-Executive Director of Manchester United in 1982 where he remains to this day as a Board member. We are truly thankful for the 70th Dinner location.
Life Vice President
Harry Ross
Life Vice President
Brian Franks
Social, News & Weather
2018-19 Season
2017-18 Season
2016-17 Season
2015-16 Season
2014-15 Season
2013-14 Season
2010-11 Season
2011-12 Season
2012-13 season
Never miss an update
Follow the site to get the latest news and results straight to your email