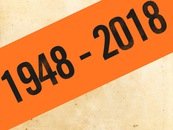 Manchester Jewish Soccer League
Formed 1948 - Affiliated to Maccabi GB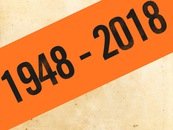 Honours and History

Joan Collins Premier Division
NB Since 1995 this competition has been known as
The Joan Collins Premier Division
1948-49 Springfield
1949-50 Sheffield
1950-51 Woodlands
1951-52 Mcr Jewish Study Circle Union
1952-53 Park Villa
1953-54 Prestwich Brooklands
1954-55 Prestwich Brooklands
1955-56 Grove House
1956-57 Shrubberies
1957-58 Prestwich Casuals
1958-59 Prestwich Casuals
1959-60 Grove House
1960-61 Waterpark
1961-62 Jewish Lads Brigade
1962-63 West Didsbury
1963-64 West Didsbury
1964-65 Grand Order Sons of Jacob
1965-66 Waterpark
1966-67 Woodlands 1st
1967-68 North Manchester
1968-69 North Manchester AJEX
1969-70 Prestwich Casuals
1970-71 South Manchester
1971-72 J.L.B.
1972-73 Manchester Maccabi
1973-74 Manchester Maccabi
1974-75 Broughton Dynamos
1975-76 Broughton Park
1976-77 J.L.B. Spartak
1977-78 J.L.B. Spartak
1978-79 Broughton Park
1979-80 Haroldeans
1980-81 Leeds AJEX
1981-82 Heaton Park Rangers
1982-83 Leeds Bnei Brith 1st
1983-84 Heaton Park Rangers
1984-85 City Commercial Club 1st
1985-86 Leeds AJEX
1986-87 Commercial Rangers 1st
1987-88 Leeds AJEX
1988-89 Haroldeans 1st
1989-90 Manchester Maccabi 2nd
1990-91 Manchester Maccabi 2nd
1991-92 Haroldeans 1st
1992-93 Armyfields
1993-94 Oakhill 1st
1994-95 Haroldeans 1st
1995-96 Armyfields
1996-97 Armyfields
1997-98 Oakhill
1998-99 Oakhill 1st
1999-00 Oakhill 1st
2000-01 Oakhill 1st
2001-02 Haroldeans 1st
2002-03 Haroldeans 1st
2003-04 Oakhill United
2004-05 Oakhill United
2005-06 Oakhill United
2006-07 Leeds J-Uni
2007-08 Roy's Rovers
2008-09 Leeds J-Uni
2009-10 Haroldeans
2010-11 Maccabi Manchester 3rd
2011-12 Haroldeans
2012-13 Republic of Flixton
2013-14 Maccabi Manchester 2nd
2014-15 Leeds Maccabi
2015-16 Oakhill Lions
2016-17 Haroldeans
2017-18 Haroldeans
2018-19 Maccabi Manchester Yellow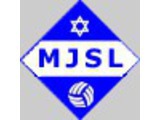 August 2013
Preface
The rumbustious history of the MJSL takes on another chapter with the inception of the website. Approaching 70 years of life the League has progressed from those small beginnings with a handful of clubs to where it is today, having survived through some recent difficult times and no doubt the current season will be yet another to savour.
Aug 2020
Our 73rd season awaits ....This MJSL history has been edited and updated by myself Paul Rose (as previous League Secretary) annually since August 2006 but the early narrative is taken from the 40th anniversary dinner brochure with the words of the then President of the MJSL along with our own Hon Life Vice President Tony Sheldon. You can read all about it in this Timeline section.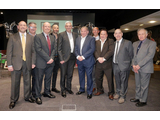 August 2018
As 70 years completed with a momentous anniversary dinner at Old Trafford bringing back players together both old and new, guesting was Premier League Ref Chris Kavanagh (see reports and photos elsewhere), troubled waters were ahead and the survival of the MJSL since, has hinged on late team entries and league discussions with key organisers within our footballing community.
Somehow we find ourselves still breathing with our head above water, our existence depends on community participation, the target is 75 years !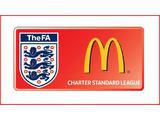 September 2013
Foreword
Many players and managers have come and gone, great nostalgic club names have been laid to rest, families and friends have been split over Sunday "afternoon" or these days "morning" battles, but the underlying ethos of the MJSL has still been preserved as football is still provided for the community at large.
Whilst we retain our Mancunian title in the league's name, it must be remembered that the community is not restricted as such so Merseyside has more often than not provided its teams in the form of Haroldeans and more recently Yorkshire in the guise of Leeds Maccabi has seen out of town periodic membership.
It is important to note that any cuttings in our galleries can in the main be attributed to the Jewish Telegraph with a little assistance from the Jewish Chronicle and old Jewish Gazette. The league appreciates the local press involvement over the years, albeit with periodical disagreements but as the saying goes, the past is history (read on...) and present is fact (see what's Breaking News!), but what about the future....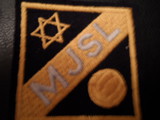 November 1947
The Founders of 1948 and Exec Memoirs
We start our journey back in 1947-48 when shortly after the war, the local community was growing and seeking an identity, a handful of young visionaries with a love of football charted the inauguration of the MJSL but I think we can be certain they did not forsee that their brainchild would reach such maturity.
The early pioneers were Maurice Halpern, Harry Ross, Herbert Elliott, Len Gould, Harry Sherman, Matt Brennan, Stan Feldman and Tony Sheldon. Brian Myer followed in the late 60s and just completed his 5th term as Chairman - Brian being Brian keeps getting his hands dirty and now in his retirement finds all the time in the world to schedule our fixtures. Brian brought in namesake Brian Franks shortly after whilst Len, Harry & Stan all attended our 64th AGM !
Tony himself was Chairman over a 9 year period and still active on the current committee (now in his 59th year !!), Dave Adams was a year behind Brian whilst Stan's family have sponsored the MJSL's biggest trophy for some 19 years now. Maurice emigrated to Oz in the mid 80s whilst Shimon Halpern journeyed cross the Atlantic. He was the king of raffle sales and understood that for the league to survive must be self funding. Tony recalls the day he stood up at an Exec meeting to shout "through the chair" and promptly went through his own chair ! Not so long ago we lost our dear colleague and more recently Len Gould but many memories to savour for all.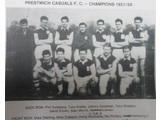 August 1948
The Teams, Trophies and Tribulations
Springfield were the first champions back in 1948 beating off the likes of Lynwood Athletic, Crumpsall Vale, Holy Law Minyan 1st and 2nds as well as the famous Grove House. That year they did the double as they also lifted the Teddy Stone Memorial Trophy.
Recent successes include Maccabi Yellow, Haroldeans winning their 3rd title in 6 years this season and Oakhill Lions the previous season, Leeds Maccabi who won the treble and the season before similarly Maccabi Manchester 2nd who swept the board with all major trophies in their cabinet, Haroldeans in 2011-12 who won their 2nd title in last 6 years and Maccabi Manchester 3rd team who lifted the MJSL Premier Division title in 2011, enjoying their 1st success in 20 years - I should know as I was part of that previous winning formula!
In between Springfield and Maccabi Yellow in 2018-19, much change has taken place. At its peak there were 3 divisions between 1977 and 1984 and this is when football really was the mainstay for the majority. There have been some years with just one division although typically 2 divisions have flourished.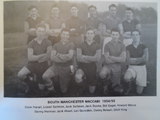 May 1955
Early Years
No clubs remain since the inception of the MJSL although Lynwood Athletic now called South Manchester Sports Club operates outsides the league.
Grove House, Waterpark, GSOJ, West Didsbury, Workingmen's Club, Hakoah, JLB, Maccabi are all names synonymous with what is widely acclaimed as that golden period in the league's history.
Prestwich Casuals must be mentioned as a club synonymous with the MJSL's progression and can not be forgot existing for 17 years from 1957-73 with 5 titles and 4 cup wins to their name over what was one of the most competitive and flourishing times in our history.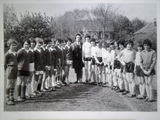 August 1973
Youth Flourishes
We must not forget the Junior leagues as the players who used to come through the ranks were of course the life blood of the Seniors. Many a father tried to untie those mud covered laces in freezing conditions on a rainswept Drinkwater Park, Goshen or Hough End in the depths of January !
From the basic Junior and Primary League in the 70s the MJSL covered most age groups above 6 years old whilst operational into the new millennium - Unbelievable you may think but it is again testament to those organisers on a committee who volunteered their services week in, week out over a traumatic 9 month season !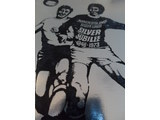 February 1974
We celebrated the 25th Anniversary with a Dinner and Dance at the Cumberland Suite, Belle Vue. The Silver Jubilee celebration was well attended and Sir Bobby Charlton was Guest of Honour....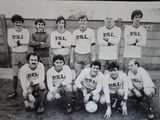 August 1978
The 70's and 80's
Manchester Maccabi has always been represented in the league with titles and cups going their way in the early 70s and in later years reserve teams grabbing some silverware, now called Maccabi Manchester.
In 1976 the Northern Jewish Soccer League had to fold and it was no suprise that the MJSL who had lost something when that league was originally formed, picked up the pieces with teams from Liverpool and Leeds welcomed into the new ranks.
These halcyon days brought about the likes of City Commercial Club, Heaton Park Rangers, JLB Spartak, Leeds Bnei Brith/AJEX and Liverpool Haroldeans who all dominated the scene over a marvellous 12 years. Titanic clashes were the order of the day with many celebrated names doing "battle" and their "bit" on a Sunday. Flagbearers of this era were Arnold Wagman, Val Smith and Ossie Cooper never to be forgotten for CCC, the likes of Russell Bernstein at Spartak, Simon Fellerman at Leeds to name but a few.
I am proud to say I had the personal pleasure of my senior debut in a City Commercial Club shirt against JLB Spartak back in 1982 and yes scored the important goal in a 3-2 win but received a rude awakening when a gutsy player from the opposition elbowed me in the face shortly afterwards - he was to become my manager some 10 years later, helping that future team to win 3 titles. He shall remain nameless.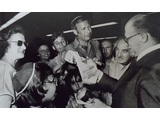 June 1980
With football everyone's game back in these halcyon days and air travel the big thing, an iconic tour of Israel took place at the start of the new decade with Stan Feldman at the helm, a meeting occurred with Israel's Prime Minister and many stories were brought home by all, some to savour, some perhaps kept on tour ! A young Dan Feldman can be seen at the front of our image with Stan central, Tony Sheldon to his right in the background with Gerry Harris all making a presentation of the MJSL pennant to Menachem Begin.
Players wise some future stars of the MJSL plied their trade, Peter Berens, Stuart Simpson and Tony Rosenberg, to name but a few. Since this trip, the MJSL has never ventured to foreign shores, judge that how you wish..... :)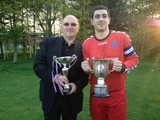 1981
Lest not forget
One of the more tragic incidents was of course the loss of Secretary Joan Collins in 1981 who was in her role for a dozen years. The MJSL could not have asked for a finer servant with an amazing dedication to the cause. Her son Neil continues to sponsor the Joan Collins Premier Division and we will be forever thankful for all their support.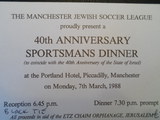 February 1988
40 years young meant that it was anniversary time for the MJSL and this time the Portland Hotel provided the venue for a Sportsmans Dinner such was the fashion of the day, this catered for the elder statesmen associated with the league whilst a disco night was arranged at Applejacks for the younger crowd and majority of playing fraternity.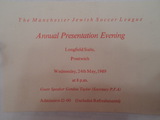 May 1989
By the end of the 80s, Presentation Evenings still were considered prestigious events as the chosen location on this occasion was the Longfield Suite in Prestwich, over 300 people attended with Gordon Taylor of the PFA as Guest Speaker. Both the thriving Juniors and the Seniors were well represented with many trophies disbursed amongst the football community.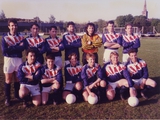 July 1990
The 90's and beyond - updated Aug 20.
The 90s was a mix of winners as a generation of players were lost and Oakhill were about to make their mark eventually. After Manchester Maccabi 2nd retained the title at the start of the decade, 2 titles went to Merseyside whilst Armyfields became the new kids on the block, a club that rose out of Manchester Maccabi but took 3 titles in 5 years.
When Oakhill took their 2nd title in 1997, they actually made it 4 on the bounce in 2000, their source of players were students residing in Manchester and was in itself a new innovation at the time and the club, although appearing under several guises and variations of the name continued to play their active part within the MJSL ranks for another 20 years!
Over the next decade, the pendulum shifted with 2 years to Haroldeans followed by another 3 in favour of Oakhill. Then there was a selection of title wins for Roy's Rovers, Leeds J-Uni twice, Haroldeans and Maccabi Mcr 3rd. From 2011, Haroldeans took 3 accolades, Maccabi Mcr 2nd and 3rd, Republic of Flixton, Leeds Maccabi, Oakhill and Maccabi Yellow complete our historical team journey so far ... with 2019-20 being declared null and void due to the global pandemic.
There are far too many teams to mention and apologies to those that have been missed - here are a few more to jog a few memories.... Children Aid, Dunbar Dodgers, North Manchester, Broughton Park, Hakoah, Prestwich Devils, Not Roy Rovers, Southport AJEX, Hamiltons, Raiders, Elmgate, Sale, Sedgley Park Celtic, Melchester, Jacksons Row, Sunnybank Celtic, Sporting Albion, Leeds Judeans, Hale Madrid, Westdene, Sporting, Crumpsall... the last six to be consigned to the treasure trove are Broughton, FC Cosmos, Republic of Mancunia, Heaton Park Rovers, South Manchester and Reich 1st.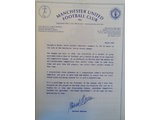 March 1994
The 45th Anniversary featured Jack Charlton as Guest Speaker and was held locally at the Hilton Suite, again vast numbers attended the event with the MJSL continuing their journey through the decade towards the Millenium. Mike Edelson as President, wrote a letter in his position at Man Utd sharing warm words for the MJSL....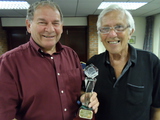 June 1995
Exec changes
Eric Cohen seemed to be a pillar of the establishment presiding for a long tenure as Chairman through the previous decades, once known as Petrocelli or Columbo as he always won his cases at County FA ! Johnny Davis chaired through the later years along with the secretarial input for over 10 years of Ivan Gee (see Merit Award pic from 2011) as the sport went through a rollercoaster with popularity at its highest compared to the lows of scraping one division together. Junior Divisions flourished providing excellent feeder teams into the Senior ranks for the rest of the decade.
In the mid 90s new blood began to appear in the ranks, firstly Gary Louis who knew everything there was to know about fixtures, pitches and the like, now Joint Vice Chairman and a season later - for my troubles I was co opted and soon took on Registrations.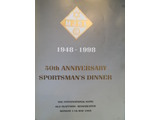 May 1998
The benchmark 50th Golden Anniversary event was held at the International Suite, Old Trafford with Guest Speaker Alan Hansen. A superbly attended function covered 4 generations of players and many former adversaries shared memories from on and off the field experiences...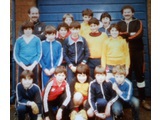 July 2005
Exec in the Modern Era with Youth losses
With a movement in Exec roles, over the coming years Gary Louis stepped up to Vice Chairman, Brian Myer talked me into taking on secretarial duties, a temporary role I was told - a truly thankless task let me tell you ! Over 10 years on and I used to have a full head of hair, but there again Life Vice President Stan Feldman's brother Mel and stalwart of the refereeing profession has been cutting it for over 25 years :).
Technology and social media intervention were just around the corner to take the MJSL into a new age but unfortunately the interim period saw the semi split & demise of the Junior Leagues. A few seasons allowed the kids to play on but with dwindling numbers, the youngsters moved to play outside the MJSL as the larger clubs sought greater challenges, more games and a different environment.
It was important however, to remember where we had come from and our roots to ensure the social fabric of our community continued to be interwoven through sport and 'the beautiful game' as it was once called. We are proud to be affiliates and partners to Maccabi GB - "an organisation whose mission is to support the long term future of British Jewry by engaging and developing the entire Jewish community with a broad range of sporting, educational, social and health and well-being activities, whilst promoting a Jewish identity. It is a registered charity and has been around for some 80 years now and part of a global movement that operates in over 70 countries. Our players have access to a much wider spectrum and recently published research showed that a real difference is made to Jewish lives, and that as a result of being engaged with Maccabi GB and all affiliates, people are more likely to stay within the Jewish community." A link can be found in our partners and sponsors area for more information.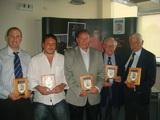 July 2010
The New Exec foundations
Sam Bernstein took over the mantle for the men in black and was a resounding success, then switching to Registrations for a quieter life he thought with Dan Feldman returning to the fold for Refs now 6 years on. Sam recently stepped down with a multitude of refereeing appointments in his retirement. The accounts were maintained meticulously for 11 years by Dave Basger but the reins were then passed to Stuart Kay with Yorkshireman Ian Selwyn organising the Northern Zone for the National Comp. Brian continues to dabble where no man dares - Fixtures, whilst the likes of Mr Adams and Mr Sheldon frequently attend Exec meetings and add their wealth of experience. Andy Hatton came on board as a fresh faced victim not so long ago and is now the encumbent Reg Secretary with an eye on IT pursuits no doubt.
So as you can see a truly mixed bag of elected voluntary committee members. We cannot stand still though and must plan for our future, new blood is needed to take us forward.....My own election to the Board at MCFA as a Director for a two year tenure was a total reflection on the MJSL, whom without the backing, I could not have represented our footballing family. Personal commitments meant standing down but the grassroots volunteer ethos continues as a Council member and chairing disciplinary hearings. 2017 saw musical chairs played out as Brian and myself swapped roles with Russell Bernstein being welcomed to the fold as the new league secretary, we also co-opted a Player Liaison committee member in Mark Mann, later to become Welfare Officer... by the start of our 70th year.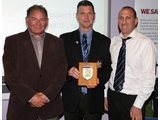 June 2013
We move onwards and upwards .....
Televised professional football all but forced the MJSL to play on Sunday mornings as clubs dwindled and games were cancelled with preference going to watching one's adopted team in a magnificent stadium where players became of greater value than their employers, in a setting very far removed from the palatious dressing rooms of Frederick Road, Heaton Park, Hough End, Roundhay or Childwall !
Sadly our Junior Leagues became but a thing of the past by the end of the "noughties", team numbers reduced and a complete re-think was needed. We then saw increased positivity, Maccabi Manchester found a new home at Brooklands, Frederick Road was renovated and South Manchester also gained a new base in Cheadle. The MJSL now had to engage a younger generation that was involved daily in a new social media phenomena, a communication system that linked publicly to the masses and other competitions to benefit all.
On the field, we have revived the old 7 a side competition which brings together all our teams for one day in the football calendar (adjusted to 6 a side then more recently back to 7 a side), started an annual Veterans Challenge Trophy to bring back some of the stalwarts of the 70s and 80s, brought in a pre-season Shield match and our Cup Finals have traditionally been at prestigious locations. Man Utd's Training Ground at The Cliff, Oldham AFC, Altrincham FC, Salford FC, Stalybridge Celtic and West Didsbury/Chorlton AFC have all staged finals but we have upped the game with with professional management of these end of season events.This new website was the latest innovation and certainly created to engage, enthuse and develop.
A fantastic turnaround BUT It is important that we continue to grow in player numbers, which we saw year on year since the turn of the decade HOWEVER, the league has just about survived recent times. My role encompasses Charter Standard and Respect as FA initiatives as well as MCFA Council representation.
Our excellent partnership with Manchester FA has seen Bronze, Silver and Annual Awards presented by The Football Association plus Charter Standard Status achieved and maintained. We may not have the best players in the country but we certainly are up there with the best where grassroots leagues are concerned. Organisation provides the foundation, enjoyment and participation essential, winning desirable....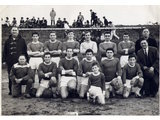 September 2013
SIXTY FIVE UP ....and counting .... NOW 70 approaches >>>
We have tried as an Executive to take the MJSL forward, the advent of the internet and email meant communication channels have improved - although as its easier to send an email than post a letter, sometimes I wonder - I know Tony is never convinced ! Referees are a new breed with their development key, Managers are for the most part well behaved and respectful in this brave new world ....
This website and even Twitter have been and will continue to be key in raising the profile of the league within the Jewish community, the FA, Maccabi GB, local press and players alike contributing to the number of hits we experience. A previous generation will remember hits as being things that appeared on Top of The Pops not website footprints !
Think back to those over nearly 7 decades as this is where we have come from ...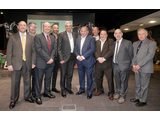 August 2018
Our 70th Anniversary Dinner was a resounding success at Old Trafford bringing together players both old and new. Celebrities from the football world, past and present, were part of two Q & A sessions hosted by Match of the Day commentator Steve Bower. The blue half of the city was represented by Tony Book, Joe Corrigan, Fred Eyre & Peter Barnes with the red half included Juan Mata, Dave Sadler, Nicky Butt & Paddy Crerand.
City legends compared the past teams to present day, Bell, Summerbee and Lee, the team spirit and the changes over the last 50 years. Nicky Butt re-lived the treble year and the rise of the Class of 92, Juan Mata provided an insight into his Foundation whilst Messrs Crerand and Sadler waxed lyrical about the 60s and George Best.
New Premier League Referee Chris Kavanagh joined the ranks and MCFA's Colin Bridgford praised all for the longevity of the league and more recent contributions from committee members.
But...
Since then the league has negotiated stormy waters with late decisions in the footballing community meaning key organisers put their heads together to ensure the league continued on it's journey, a testament to those individuals and committee members...
Year 73 opens its doors again...thankfully but not without a struggle.
Social, News & Weather
2018-19 Season
M66AW
Light Rain And Snow, Rain And Snow Shower

1°C
Wind
Humidity
4 MPH WSW
93%
#MJSL70 Committee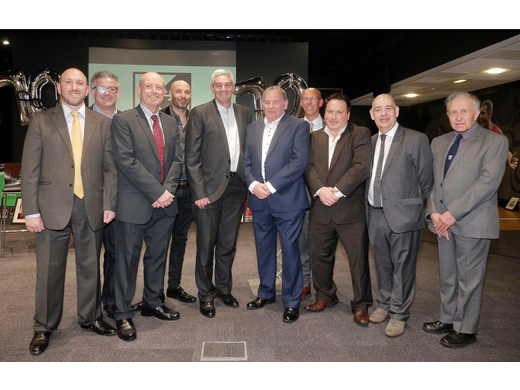 Never miss an update
Follow the site to get the latest news and results straight to your email