Manchester Jewish Soccer League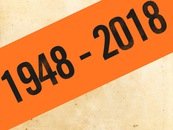 Manchester Jewish Soccer League
Formed 1948 - Affiliated to Maccabi GB
News Report
Reich edge Blues in 9 goal thriller
23/02/20
Reich edged towards the title at MCA 3G winning by the odd goal in 9 against Maccabi Blue. A crazy match saw the game in the balance till the final whistle. The league leaders led at half time 2-1 but the scores changed intermittently .. 2-2, 3-2, 4-3, 5-3 and finally 5-4.
Shloime Halpern scored a hatrick with Zevi and Eli Silverstone getting the other goals for Reich whilst Ryan Silvester, Jason Hamburger, Adam Lavin & Jasper VanVeen were on the mark for Blues.
Next week there's a weekend off with Leeds travelling to Manchester on March 8th to face Reich in the Prelim Round of the Harold Feldman Trophy, the winners will host Maccabi Yellow the following week. On the 8th we shall also see the third Maccabi league derby.
Follow the site to get the latest news and results straight to your email