Manchester Jewish Soccer League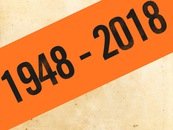 Manchester Jewish Soccer League
Formed 1948 - Affiliated to Maccabi GB
News Report
South Manchester 2nd hit Leeds for 6 and Ben Gould rewrites MJSL history scoring every one of them
19/05/19
This final Cup Final of the MJSL season provided a somewhat surprisingly one sided contest bearing in mind in the Shonn Trophy Final a matter of weeks ago, Leeds easily beat South 2nd 3-0. This time around in the Tony Cohen Trophy, it was South who dominated and finished chances with aplomb whilst Leeds were second best and lost their second final of the season.
It was just a matter of 2 minutes when a South corner was eventually headed home by Ben Gould to open the scoring. On 11 minutes, Gould curled a lofted free kick from a wide position into the top right hand corner with Reece Levy rooted in the Leeds goal. South tended to dominate possession whilst the attacks from Leeds were few and far between with minimal chances. The first period concluded 2-0 and the next goal would be critical clearly.
The second half started like the first, South created a chance for Ben Gould who duly obliged by chipping the goalkeeper and completing his hatrick. On 66 mins, Gould rifled in his fourth and 10 mins later slammed home number 5 in truly unstoppable form with the game looking like a straight 5-0 finish, but that was not the case as Rafi Kay came on for Leeds and bent in a free kick to make it 5-1 on 86 mins.
South bounced straight back and no surprises when Gould completed a memorable performance with a double hatrick making it 6-1. There was still time for Leeds to be awarded a penalty in added time but Reece Levy's spot kick hit the post and bounced to safety. Obviously Ben Gould was named man of the match, a performance which usurped the last such occurrence back in 1984 some 35 years ago when a certain Ray Nesbit slammed 5 in a 5-1 win by City Commercial Club over JLB Spartak.
Rafi Kay although on the losing side today was presented with the MJSL's Player of the Year award - the Tony Waltzer Trophy by Tony Sheldon. South Manchester's captain Olly Gordon lifted the Tony Cohen Trophy and meant that each of the MJSL's 3 cup finals had been won by 3 different teams.

Leeds will need to re-gather for their final league match against Maccabi Masters on May 29th where they need a point to take the title, anything less will mean Maccabi Yellow will win the league. For the Top Scorer award, Ben Gould is now on 27 goals with Rafi Kay on 20 so it would appear last year's winner will retain the trophy. The only other league match to be played is South Mcr 2nd against Reich which will also take place on 29th May.

Follow the site to get the latest news and results straight to your email